Apology
I owe all my blogger friends an apology for not blogging for the past 2 weeks. And will not blog for another 7days. Am so busy with studies for the past 2 weeks: presentation, exams, reports, assignemnts... those stuff that all students get, u know? but mine comes with an extra one, which is practical class with all the spanner hammer screwdrivers... So by the end of a day, i would be exhausted and dun feel like using the brain at all.
Anyway, so sorry again. I'll see u guys in 7 days! :) Enjoy some pictures that are not suppose to be exposed to the public (no cameras are allowed in the MAS hangar). But since it was snapped the A380 tour, and eveyrone brought camera... so that special day was exempted haha!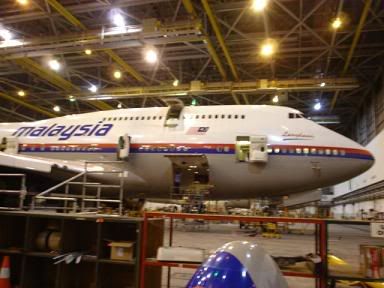 Boeing 747 - my baby - which MAS plans to sell/lease them off.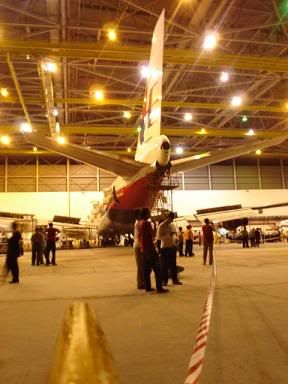 I have a very high ass!
What are u inserting into my asshole!?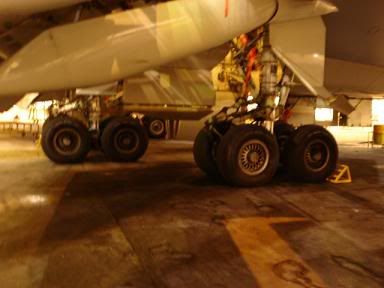 These are called Landing Gear. Normally pumped to 198psi, and each wheel weighs really heavy!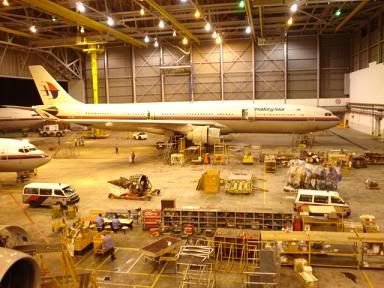 In the hangar, where maintenance(dirty work) is carried out.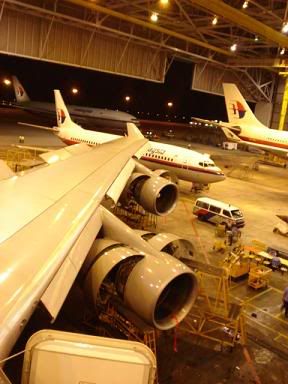 Engine 1 & 2 (port side = left side) of aircraft.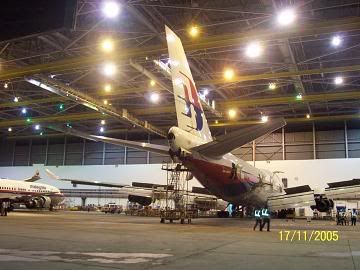 KLIA's hangar is moving 24-7... lots of sport lights to illuminate the work place.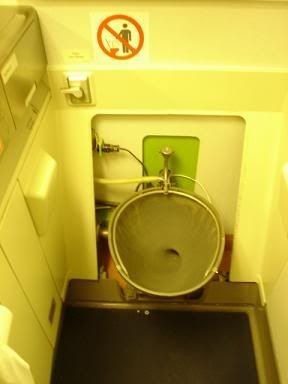 The cleanest seat in the aircraft :P