Hypnose the eyelashes
Still in time to post up my weekly article before i start work at Kampachi, else no one would wanna read anything from me again, because for being inconsistent in blogging. (I've been busy with studies!)

Girls = fashion slave. Agree? all the guys out there, i know u agree with me haha! They spend lots of $$$ on clothes and makeup, don't they? Not uncommon, they have this shop-till-drop syndrome. Maybe not for working ladies out there cos they have wages. But for girl friends of mine who are still studying, man... besides paying for room rent, everything else goes into shopping! they shop-till-die.

Even though we guys' stuff are much more expensive than gals (like PS2, iPod, leather shoes, Nike shoes), but yet, they still spend more than us! how come!? Besides, knowing that shopping means alot of walking, yet gals still wear high-heels for shopping, even though i always lecture my girl friends to wear snikers instead. Sigh... *shakes head, NEVER LEARN!

But well, no harm done-lah... Gals always look pretty and gorgeous. With those rosy cheeks, sexy lips, and heels, they attract whole lots of attention! Keep it up! We(guys) do complain, but yet our eyes never fail u haha! :P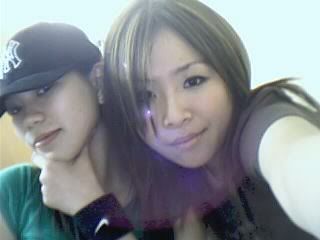 Joel & Amy (black blouse)

Who she? She - my online friend, Amy. But preferred to be called Monster, she loves it, rite monster? A lil bit of intro, I got to know monster some years back then when ICQ was such a hip (when we gotta memorise some 9 digit account number, remember?). She's 19, and currently studying in St. Andrews, Scotland.

One fine day, she IM me and said "I need to borrow RM100 from u". I went blur and could only make the expression of 'huhhhh?'. Knowing that she's in UK, my brain started doing some calculations. RM100 = 15pounds. Why on earth would she wanna borrow 15 pounds from me, it's not even enough to pay for her dinner!

Then, slowly and sweetly... she asked for a favour, to help her buy a mascara from Lancome. Well done, she's asking a GUY who knows nuts bout makeup to help her buy a mascara. After getting a short makeup class from her, well it ain't that hard to understand the terms like Lengthening & Volume, though to me, length means inches, cm, mm, foot, and miles; whereas volume = length x width x height. But to girls, it means 60% increase in eye lashes' length and volume makes her grow more eye lashes!

It was a big dissapointment when i drove to Kajang town's Parkson Grand. There was no such brand called Lancome at the makeup section, but there was one called Mustika Ratu, duh! I do hope some marketing fella from Lancome is reading this now, open a booth in Parkson Grand, Kajang! It would make my life easier! I just wanna buy a mascara from u, and u make me go all the way to Mid-valley, so pa-pai!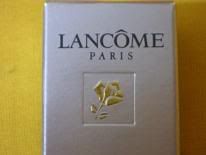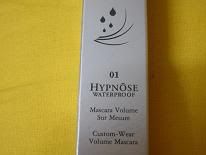 There I was, in mid-valley with a bunch of guys (i'm so dead). As usual, they started teasing me when i said that i need to buy a mascara.

Who's that girl? Pretty not? eh, since when, never tell us? what's her name?

Ignoring them, i walked towards the Lancome sales girl. (shy to the maximus!)

*with a weird look on her face upon seeing me


SalesGirl: ???




me: i wanna buy a mascara.




sg: what type of mascara do u want?




me: ?????




sg: hahaha, well we have 2 new products, L'extreme and Hypnose. L'extreme gives 60% increase in length and Hypnose gives both length and volume, but not as lenghty as L'extreme.




me: ?????




sg: hahaha, is she active in sports? does she sweat alot?




me: NO! (she's such a lazy ass)




sg: ok, then take the non-waterproof one. However, most ppl will take the waterproof one. With the waterproof one, she has to have a makeup remover, does she have one?




me: ?????




sg: *she gave up, cos she was like talking to an idiot




me: how much is L'extreme and Hypnose?




sg: L'extreme is RM89 and Hypnose is RM85.




ME: *GASP!



What the heck, a 5.2g black stick cost RM85!? the packet chilli sauce given by KFC is even heavier than it (10g)! Using my logical brain, i made a decision to get the Hypnose. L'extreme's 60% increase in length would make her look fake, she's not a blardy camel from the dessert.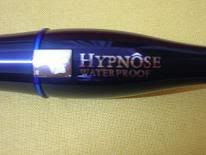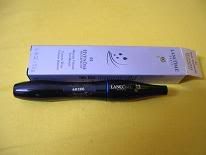 I was wondering why couldn't she just buy it in scotland? Till she told me that it cost 30pounds over there, I was shocked! goodness, it comes to RM200 after conversion! crazy! wow... didn't know that Malaysia really is a shopping heaven to the westerners.

Hypnose, it sounds pretty good ya know? it's like, after applying Hypnose mascara on, u can hypnotise any guy u see, just like the movie Geisha haha! So for all the girls out there, go grab yourself a Hypnose and make the guys beg for moreeeeeeeee! LoL!