Mickey Mouse Is Dead
I'm here to announce the demise of our favourite character - Mickey Mouse. As of 1100 hours, 4th of June 2006, both Mickey and Mickey Jr. rested in peace.

Now, i know that i'm not only a lizard buster, but also a rat buster!

There's this family of rats (2-3) living in the kitchen of my house for the past 2 months. They live above the ceiling, making lots of heavy footsteps as though playing wrestling. And quite often, u can hear the footsteps running from one end of the ceiling to the other end. Sickening.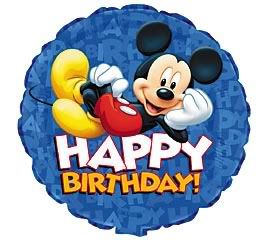 Happy Doom's Day, Mickey.



During the night, they will come in through the kitchen window and search for food. Many times, i caught sight of them, but they were just too fast. They would just vanish in thin air.

Attempts were made to trap them. Bought a new mouse cage, took out some old mouse neck snapper, and some type of super sticky glue were applied on the cardboard to make them immobile upon stepping on it.

None worked out.

They were just too smart. Wasted my burnt salted fish that was used as bait.

It was just the unlucky day (Today) for them. I caught sight of the baby mouse, and it brought me to the family. Walaa!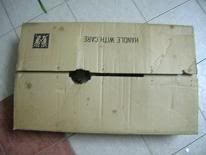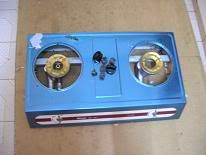 The stove and its box.

All this while, i wondered how it could vanish in thin air even though it was a dead end. But after pulling out this box, i understood the whole thing. It was doom day for Mickey.

My hockey stick came to full use. My mum's food cover came to full use too. And for 10 minutes, the kitchen was in war. Pans and pots were flying up and down, tables and chairs fell... total chaos!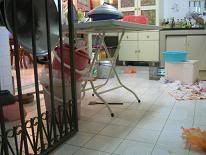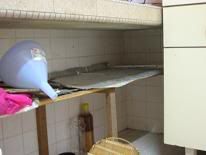 The Aftermath.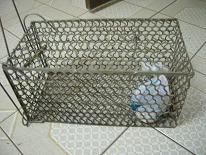 One down. It was Mickey Jr.

Some 11 hours later after having a good night rest. I had to help clean up the mess, and that's when i caught sight of Mickey Senior!

"mummy, get out of the kichen, now. NOW NOW NOW!"



Upon reading my lips of pronouncing the word RAT, she stopped frying whatever it is, and scurried to the living room. She's safe.

Bang! Ping! Pong! Boom! Klang! Kling! Whack! Whack! SHIT! Kling! Klang! Boom! Pong! Ping! Bang! WHACKKKKKKKKKKKKKKKK! and then... silence......

Satisfaction, was the only word that could describe how i felt. It was as though i scored a goal in the finals in World Cup. Perfect.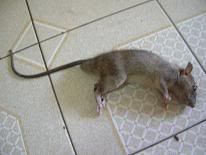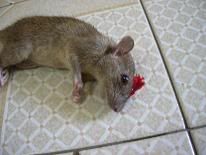 Head shot.

No mercy. There was no room for showing symphaty nor emphaty. Rats are a threat to humans. They cause sickness, they spread sickness, they are dirty, and they are real nuisance for biting anything in their sight.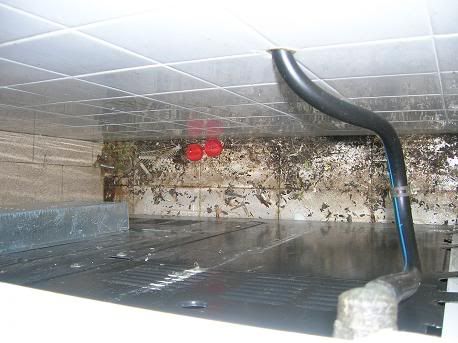 Behind the stove: Bottle caps, chicken bone, fish bone, plastic bag, newspaper... and urine. *vomit

They were hiding behind the stove, and i was worried that it might bite a hole in the gas hose. If the hose was leaking, say goodbye to me and my family as we'll be barbequed.