Sunrise in Summerset
Back from a 3d2n trip to Summerset Resort, Kuala Rompin, Pahang. Feeling so dizzy and exhausted now as i only manage to sleep a total of 8 hours in 2 days. Well, it was worth waking up so early at 5:45am, just to snap some pics of the sunrise at east coast. Feel so proud of myself, why? cos it's my 1st time waking up for sunrise at east coast, semangat!

(eh, clap abit to show support la... *clap clap clap)
Traffic wasn't that bad. Though lots of cars, but still moving at 90km/h throughout the journey. God Bless to u all who are travelling tomorrow, bring some kacang and cards to play during the jam. What bout Mahjong, good idea? haha!
It was cold at 545am, there were puddles of water on the road, it rained earlier on, but i slept like a log. Walking along the beach in darkness, the sound of strong waves hitting onto the shore shocks me. At times when the wave hits the shore real hard, u can feel a slight earthquake, that's even more shocking and scaring. Hm... the sunrise wasn't that impressive as there were lots of grey rain clouds obscuring the bright sun, so we only manage to see rays of sun rather than a ball of fire.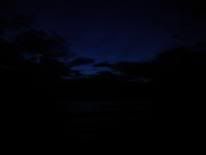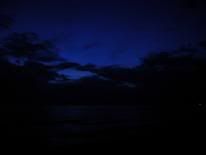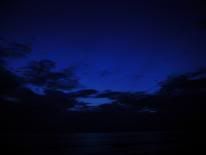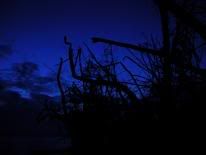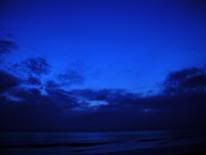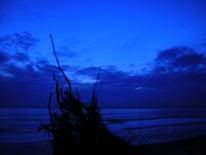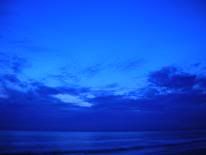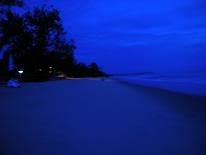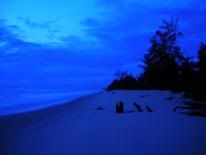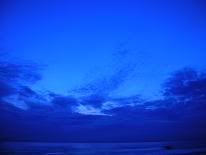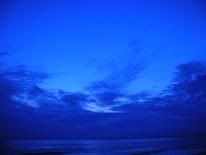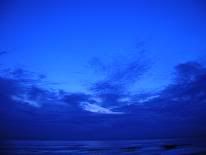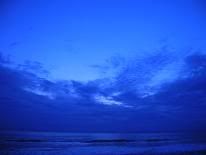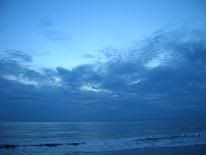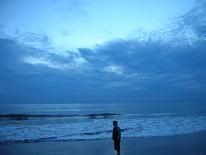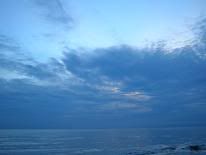 From 6:14 - 6:44 am
It was a family + relatives trip. And during this trip, i found out that i had new relatives (slightly related) who is also staying in my hometown, Kajang, all these years. 1st time meeting them, happy! They were with us for the trip. So how are we related? They are my mum's (late)sis' husband's step wife's sister's family! hahahhah hope your brain doesn't get burnt for such confusing stuff!
Here they are... my auntie (i dunno wat status to call her actually), and her 2 sweet daughters - SooTyng & SooShin (are they considered my cousin? a lil??) 2 more siblings weren't able to come along. Nvm, will meet up with them 1 day. All 3 of them are very friendly and nice, i like hanging around with them. Ya know, it's like long lost family members, and u have lots to catch up and lots to crap, but feeling shy to speak.. uh.. hard to explain haha!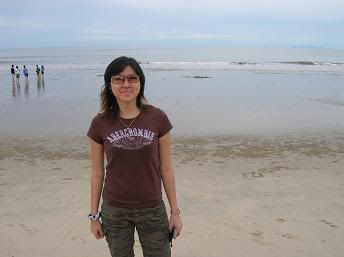 Soo Shin - younger sis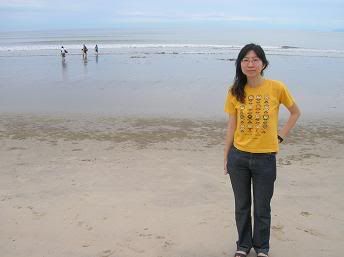 Soo Tyng - elder sis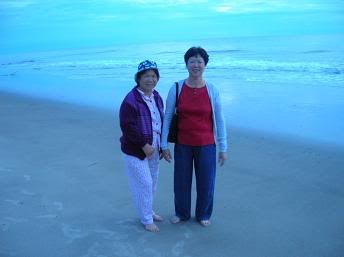 The sisters (1 in pyjamas haha!)
During the trip, i thought them some basic skills of playing Mahjong and some prefossional skills of playing big 2! Can u believe it, both SooShin & SooTing dunno how to play big2, how can!? *smack smack smack! It's considered as Malaysian culture & heritage! Hey, do i sound like a rascal who gambles alot and teach bad stuff to others? haha! You must believe me, i'm innocent & pure white, not even beige (yea rite... *wink wink Anywayz, nice to know new ppl, indeed was a fun trip. Hope u all had a nice Raya hols too. Tell me where u all went, then next time i will know where to visit.