B747 sand castles
Memories from Pulau Kapas are still so vivid, and i've been blogging bout it for a week, sharing my sweet memories (minus of the mosquitoes) with you all, and trying to promote it as a beautiful island.


Today's papers got my attention with the words 'Kuala Terengganu, Dolphin, Kapas'. It seems that an injured baby dolphin was found washed ashore by a few boys at 7am on Tuesday(The Star). They tried to push it back to the sea, but it just refused. Hm... this lil dolphin is smart too ya? He knows he's injured and results to human for help. Thank Lord that help didn't fall into the wrong hands. It was then sent to Pulau Germia / Gem Island for recuperation at the resort, the same resort where i witnessed the baby turtles a week back. It's a beautiful resort, with a balcony to each room, facing the sea and inches away from sea level. One day, i'm gonna try it out, price is reasonable for it's standard.

So what would you do in the evening on a beach? Besides dipping in the sea, playing beach ball, looking at girls in bikini walking around...... As for the 7 of us, we made SAND CASTLES! hahaha... though we have entered the young adult years, but we still have the heart of a kid! And how could we miss out our favourite sculpture - the aeroplane. Here are the childish creations from us. (But the B747 model needs skill and experience from ppl like us to build)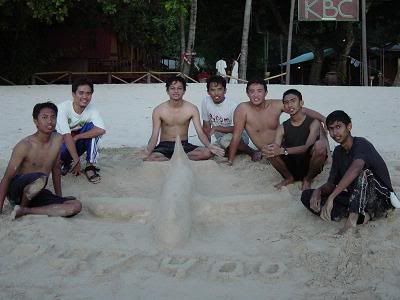 The Future Aircraft Engineers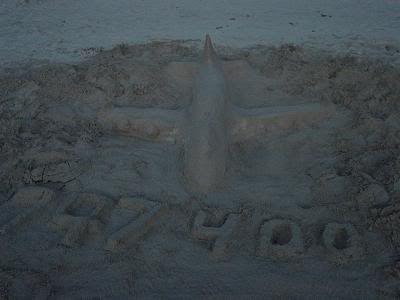 B747-400, masterpiece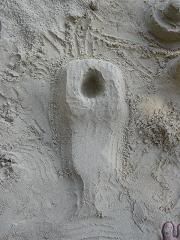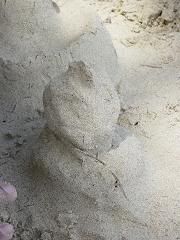 1) Try guessing what is this 2) Ultraman
!!!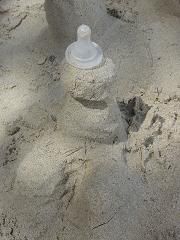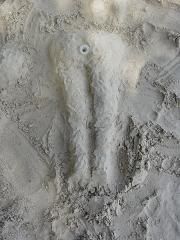 3) Erkhem... 4)Back view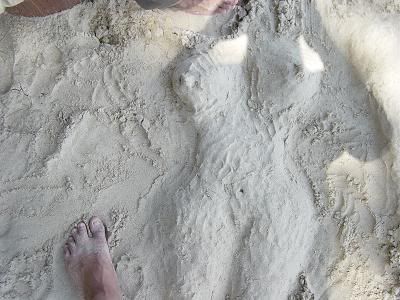 Something that guys never fail in sculpturing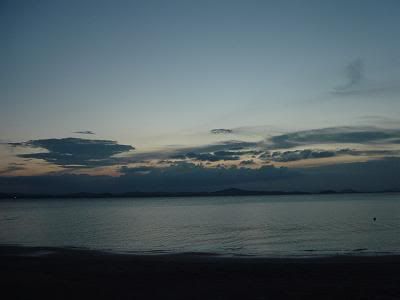 Sunset at east coast



At the end of the 3d2n, i didn't manage to catch the sun rise even though i was at east coast (cannot wake up la). HOWEVER, i manage to watch sunset on the east coast. cough cough...hahahha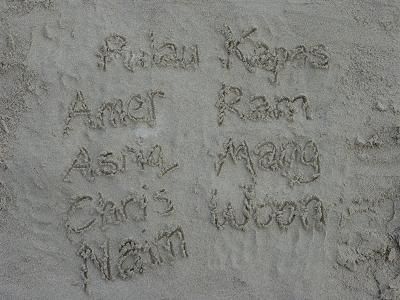 The Machos who were in Kapas Island.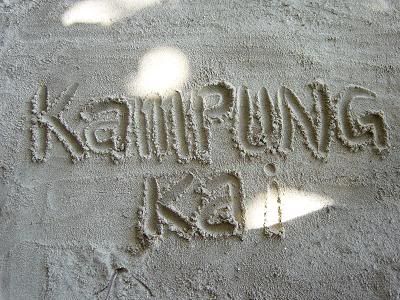 That's all from me - kampungkai from Kapas Island.