Worried...Very Worried
Click on
this article
before u continue reading...

How shold i express my feelings now. Worried? Afraid? i dunno.. it's weird.

This is what happened...
During Raya week, i was the one of the apprentice assisting on the engines of a Boeing 777-200, under the supervision of a LAE (Licensed Aircraft Engineer).

And from the article shown, it matches what we did when the B772 was in the hangar for heavy maintenance. It passed with flying colors on last sunday's (29th Oct 06) EGR - Engine Ground Run and test flight and was back to full service the very next day (Monday).

Now, i'm keeping my fingers crossed. MAS has 17 Boeing 777-200s, and i'm not sure which 1 of the 17 is involved in the emergency landing. The one we were working on came with the registeration number of 9M-MRI.
It shouldnt be MRI, because MRI just went through heavy maintenance a week ago. The whole plane was overhauled to its tip-top condition, as if it was brand new. Parts were replaced according to flying hours even though still useable, methods of servicing were followed strictly according to manuals. There wasnt a word called COMPROMISE in our dictionary.

Sometimes, mishaps happen. Even though perfectly done by human, mother nature could cause problems to it. Who knows, a metal piece from a bird's beak fell off and got ingested into the engine? or... who knows whether the metal pieces were from another plane. U never know.

As of now, let's just wait for the investigation report from Sweden's aviation authorities.
Oh My God, it really is 9M-MRI. I just found out after getting this pic from http://www.airliners.net/


Notice the metal pieces flying off around the white smoke.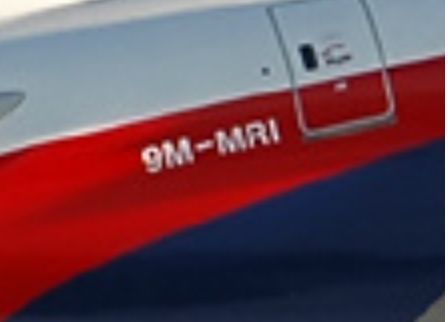 9M-MRI (cn 28416/155) About 10 seconds after liftoff from runway 19R something happens with the left engine. Alot of smoke and fragments of metal and other material falls down on the runway. At first the pilots don't get any indications in the cocpkit and plan to go on to Kuala Lumpur. Then we decide to call Arlanda duty offocer to make sure that they have noticed the pieces from the engine on the runway. Shortly after that the pilots requests fueldump and return to ARN safely. [Nikon D70, Nikkor 80-200 f2.8]

p/s: Whoever thought our job was fun. Think thrice!