Uniforms
Talk to any girl in town, which (guy) uniform they like the most, and they will answer u

"Navy!"

and some will even be more specific by saying

"Thai Navy!"

with the reason

"Their dark skin look so good in that full white uniform! They look so solid!"



Sigh... these uniform guys are killing us man! They get all the girls' attention and leave us in the dark. Such a sad case. But what can we do? I guess we can only go with the girls by saying

"yea lo, they look soooooo smart!"

(with a knife through the heart)

Let's accept the fact: Girls just love guys in uniform, but they hate their work time. Am i right? (Navy go on sea for 3-6 months, Commercial Pilots fly odd hours any day of the week, and RMAF Pilots fly to hell with the HAWK aka Flying Coffin)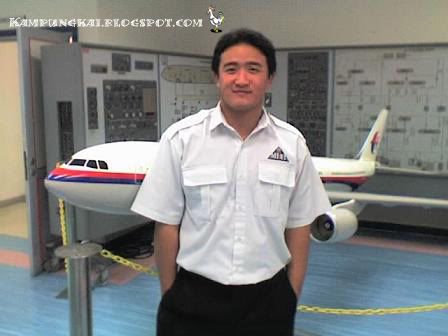 Me - Chen Yow Jong



Well, this is me, in uniform, but not MAS' uniform. MAS send us (trainees) to Malaysian Institute of Aviation Technology (MIAT), a private institute, for basic studies for 2 years. And this is what i wear to class everyday for the past 2 years.

When i finish my 5 years course and be established as a License Aircraft Engineer (LAE), then only i'll be issued with my License Booklet and uniform. Not to forget, 3 beautiful Golden Bars on the shoulders as a sign of success & accomplishment.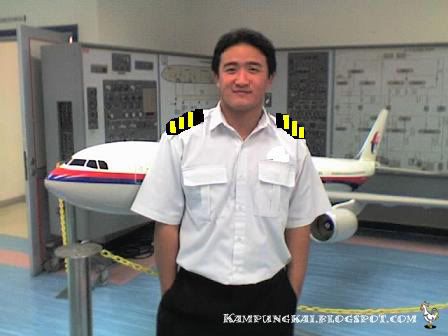 Dreaming of the day to come...
3 BARS = LAE
3.5 BARS = Lead Engineer
4 BARS = Foreman

However, the road to success is hard & painful. Not only u gotta get scolding by LAEs and mechanics (who are more experience, even though lower rank); but also wear the lowest rank uniform in the whole company.

It's so low that no one will even notice u when u walk by them, that's how low it is. But it's not the appearance that matters to be an engineer, it's the qualification that matters. We gotta be humble in work, learn from the experts. After 3 years, i'll be rewarded for all my hard work.

So what's this lowest rank uniform i'm talking about? Here it is.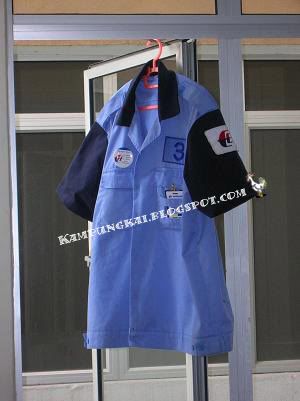 Trainee Aircraft Maintenance Engineer (TAME) uniform



Dun laugh! Dun do that ewwww face! This is what i'll be wearing 5 days a week, for the next 3 years. 2 years in MIAT, i was wearing white uniform, from 3rd year onwards, i'm degraded to a blue uniform which looks like a cleaner.

On the left sleeve is MAS' logo. On the left pocket is where i put my very important ID which allows entry to the highly restricted hangar area. Above it is number '3' which means i'm a year 3 trainee. And on the right pocket is where i keep a ball-pen/fine marker pen (very useful) with a MAS batch above it.

Come to think of it, there's no point giving us white uniform to wear. We know nothing at this stage. All we know is what we learn from books, but we know nuts of the real aircraft.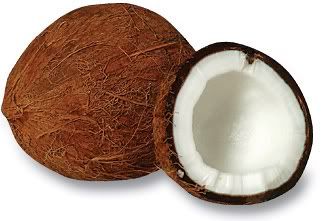 Coconut with nothing but water inside.

So why wear such a prestigous uniform when u have a coconut shell head?

"Be patient, your day will come, and u will shine!"

That's what i told myself.

Furthermore, this 3 years will be the golden years for me to learn up everything. I'll have to learn up EVERYTHING before i be an engineer and start giving orders to other people. So, i'll be drenched with black oil and hydraulics, crawling inside the fuel tank, and cleaning up toilet bowls which are TERSUMBAT (thanx to inconsiderate passengers).

Each plane has

1 Lead Engineer

, who controls around

7 LAEs

. Why 7? 1 left wing, 1 right wing, 1 landing gear, 1 fuselage tail section, 1 fuselage middle section, 1 fuselage nose section, and 1 cockpit. And so, foreman (highest rank of engineer) controls the Lead Engineers.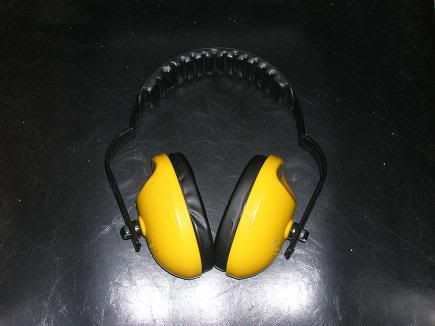 Ear Muff

This is what we always use when we run the engine. Ear plugs are ok, but not protective enough to our delicate ear drums. Mind u, aircraft engines are louder than F1 engines.

This ear muff of mine is of lower category which cost

RM20

? The higher end ones which are foldable and have higher noise reduction can cost bout

RM150

a pair.

I do hope that my grandchildren do not need to scream while talking to me in future. That would be embarassing them! Safety first.
As for now, football time!

Argentina

vs

Mexico

! i'm on

Argentina

!