Cute Crash-Test-Dummies
Remember I wrote a post bout the Flying Coffin? haha... i wasn't bluffing all this while. The Royal Malaysian Air Force (RMAF)is sending all their well-trained fighter pilots down to hell. The Hawk fighter jet that went into the sea last week, is exactly the one i was talking about - Flying Coffin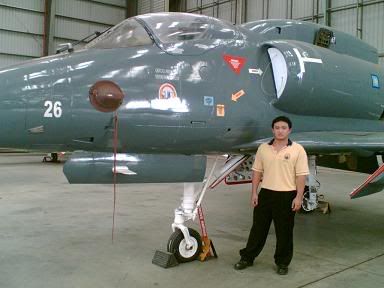 Skyhawk a.k.a Flying Coffin



Anyway, last week was my final week of 2 years basic studies. So, we had a project and presentation to carry out. Topic is: PERSONAL AIR VEHICLE, whereby it basically means that the Proton car u r driving, is able to fly, as well as roll on the road. 2 in 1.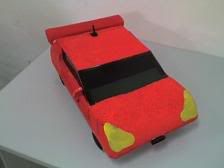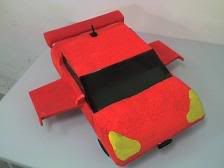 Red Eagle

Being super-duper procrastinators like most students in the world (hhahahha), we started doing the model some 16 hours before presentation. And walaaa, the RED EAGLE was created.

My verdict: very ugly! But for a 16 hour product, it's good enough! hahaha... the 2 wings can be slided into the cabin compartment to transform back into a car.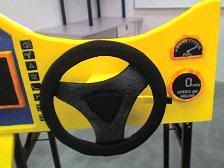 The interior



Since the exterior was kinda bad. One of my classmate build-up a very eye catching, beautiful interior. We were all amazed upon looking at it. There are LCDs on the dashboard, steering wheel, signal stick(behind the steering wheel), and even hand brake! Total POWER-ness!

Though i wasn't involve in the manufacturing of interior and exterior, but me and a few friends did contribute by building 2 crash test dummies! u gotta see them.. they are just so adorable.





Crash Test Dummies



So, what are these dummies for? They are used to demonstrate the advantages of using an airbag, and without an airbag. So 1 dummy's head would fly off during demonstration because of hard contact with the dashboard, and the other 1 would be safe. Gruesome...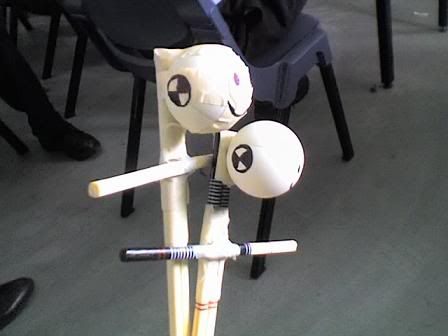 Voodoo...



Materials used: chopstick as the body and hands, ping pong ball used as the head, masking tape for holding eevrything in place, and marker pen for the smiley face.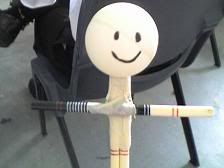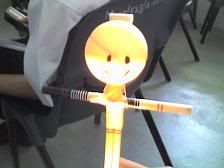 Angel and Devil

Presentation was good. The lecturer liked it, praised us high and low. Maybe cos we are leaving this school, so they are forced to say some good words? else they wouldn't be so kind, urgh.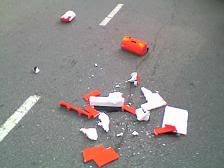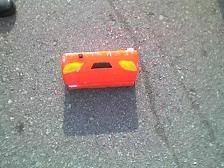 Gone ...



There goes the 16 hours hard work. In just 1.6 seconds, we jumped on it and destroyed it to mark the end of our 2 years basic studies. Next thing to look forward to: 10th of July, Subang Airport. I'll be starting my practical from then on for the next 3 years till i qualify as an Licensed Aircraft Engineer and serve all of u with safe aircrafts. Wish me Luck.