New Zealand
It was year end, i had wanted to go for a holiday, but didnt know where to visit. Everywhere seemed packed, especially having air ticket to famous countries sold out.

And i ended up in New Zealand - the land of the long white clouds. It was a backpacking trip with my schoolmate (Yih Heng) and his younger sister (Christine). So the three of us set out to the island and searched for 10 days of great fun!

Having a Lonely Planet book was our mobile tourist info centre. Evertything is listed in this bible, from accomodation, food, transport, to history, tourist must see spots and recommended way of tour. It is a must for any backpackers!

We started off in Christchurch, South island and went one round. Followed by north island, moving up all the way to Auckland. One word to explain NZ? Beautiful. Transport was by rented car.
DAY 1 - Christchurch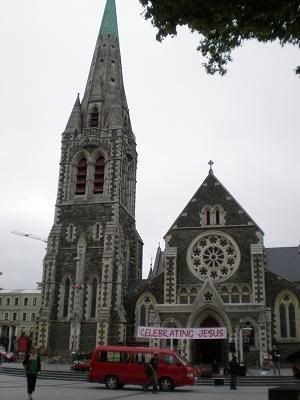 Christchurch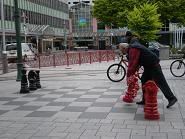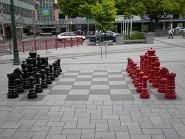 An old man setting up the chess set for public use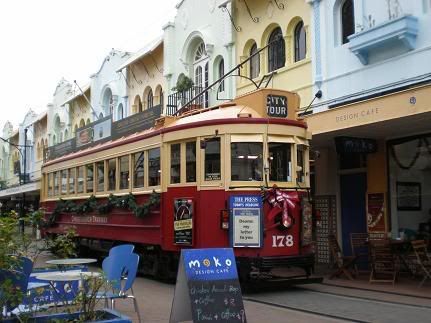 Tram in the city. Not for public transport, but for tourist..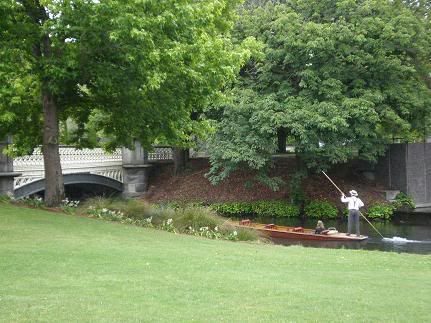 Gondola cruisng down the stream. Romantic ya?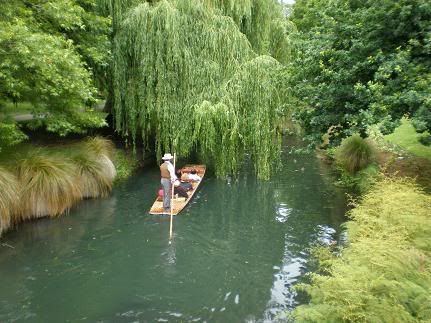 Enjoying a scenic view.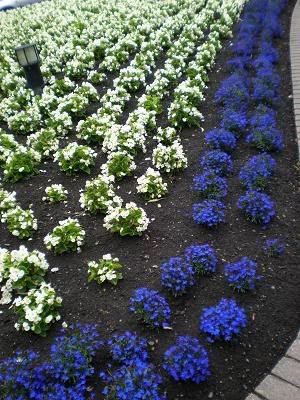 Flowers at the park.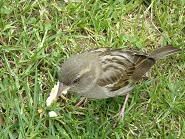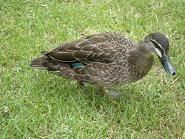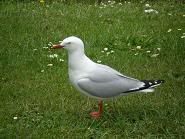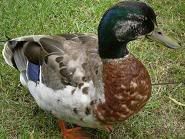 Birds everywhere. Just prepare bread crumbs and they'll be there.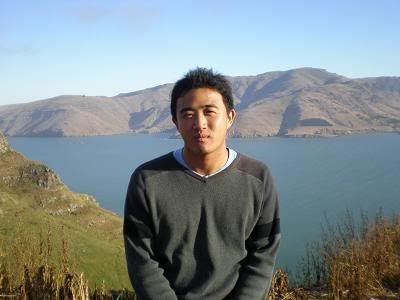 On the way to Lyttelton, 30 mins from Christchurch.

DAY 2 - Mount Cook / Twizel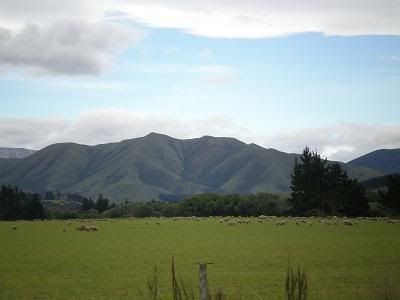 NZ human population: 4.1 mil
NZ sheep population: 39.9 mil (and growing)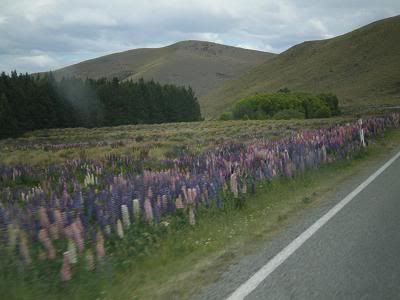 Bluish purple wild flower all along the road to Mt Cook.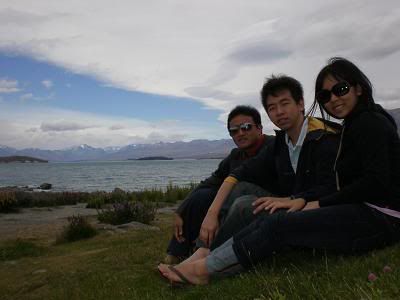 Lake Tekapo - the turqoise colour lake.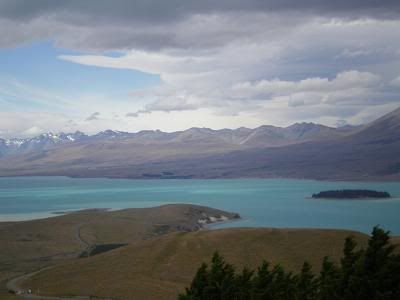 Aerial view of Lake Tekapo from Mt John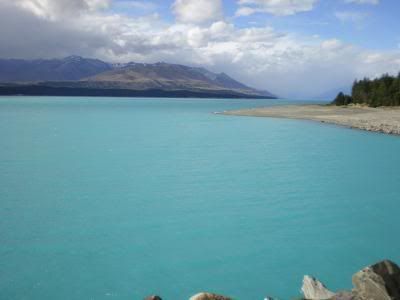 Unbelievably blue.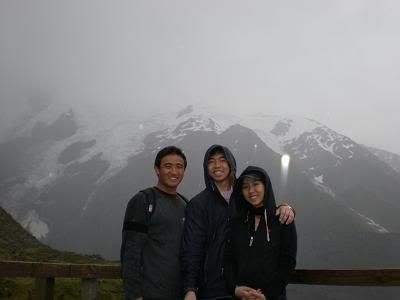 Mt Cook - highest mountain in NZ and Australasia.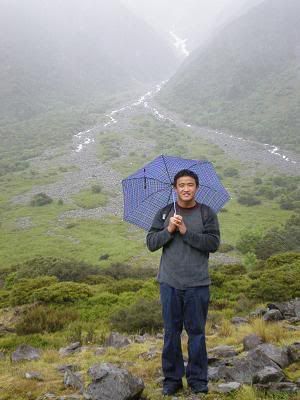 Waterfall. It was raining in Mt cook because we were in the clouds.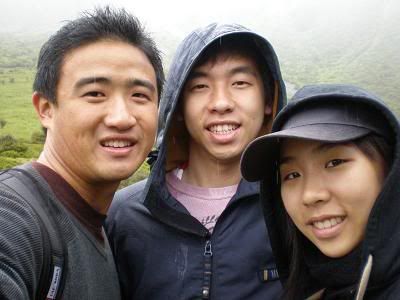 Smileeeeee :)



Melting glasier with soil on it.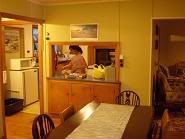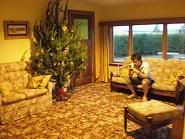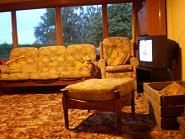 A place we call home. Omahau Down farmstay, Twizel.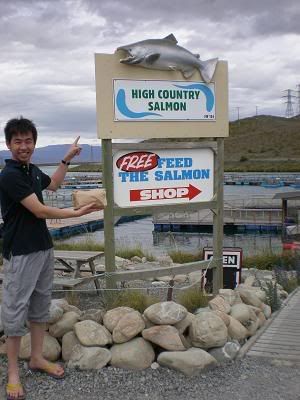 To the salmon farm.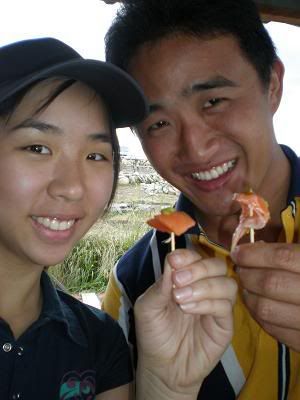 Freshly cut salmon sashimi from the pond! mouth watering.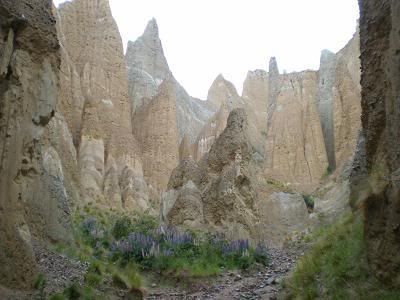 Clay hill. I guess this hill will vanish a few centuries later cos it's just clay. Rain and shine will bring it down easily.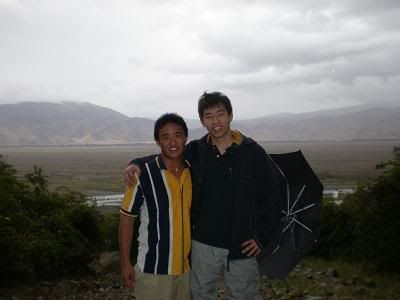 my buddy!

DAY 3 - Queenstown



In the cable car. Bungy jump in the background.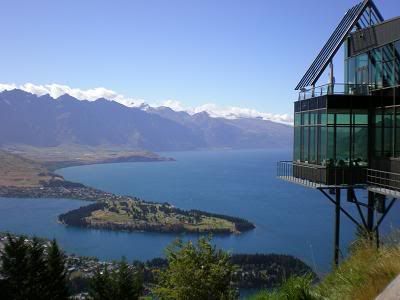 A view of Queenstown from the mountain. So beautiful.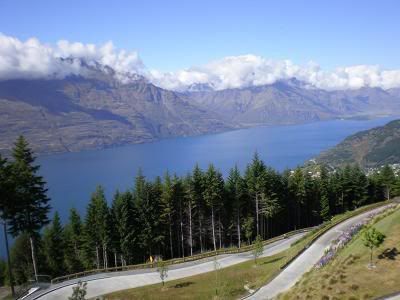 I like Queenstown the most among all towns.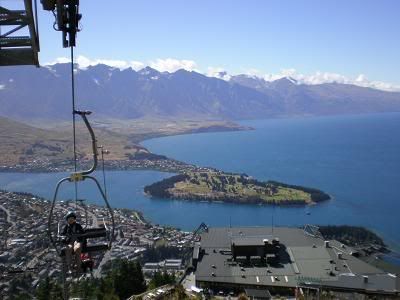 Town at the foot hill.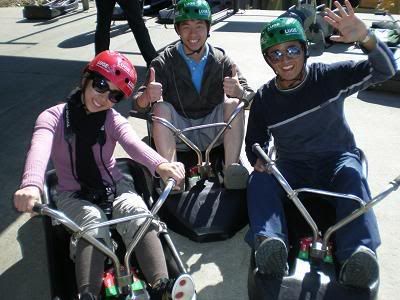 Sat in the kart and zoom down!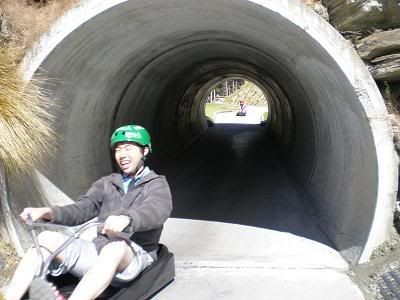 Hold tight! sharp corner ahead!

DAY 4 - Franz Joseph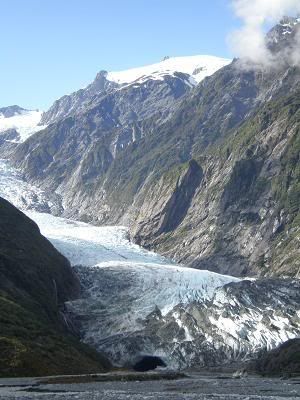 Franz Joseph Glacier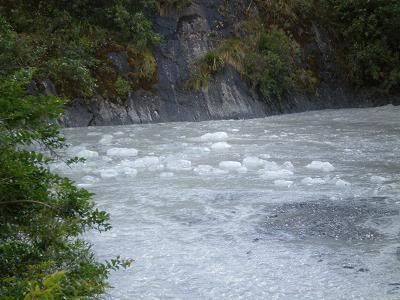 Floating ice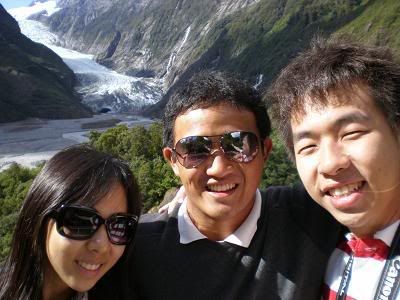 A sunny day with big smiles.

DAY 5 - Kaikoura - town of sea creatures

This town is by the sea. Very famous for whale and dolphin watching. Too bad the tours were fully booked, therefore we only managed to see fur seals which was free entry, because they were laziing on the beach. Next trip, i'll definitely join the swimming with dolphin tour!



Fur seal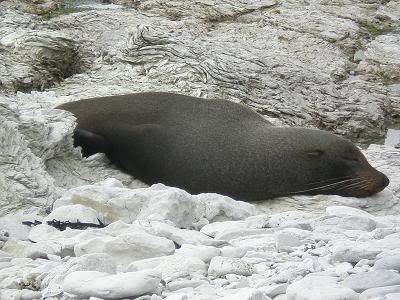 ZZZzzzZZZzzz...... dun disturb.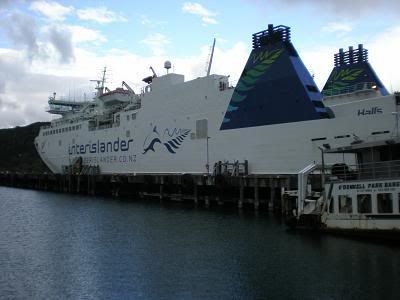 Ferry from S-N island. 3 hours 20 mins ride.

DAY 6 - Wellington - capital of NZ.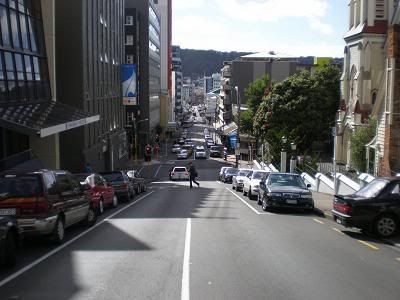 Wellington City.

DAY 7 - Lake Taupo - largest lake in new zealand.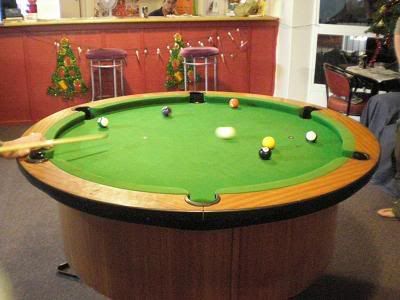 First time playing on a round pool table, boy it's tough!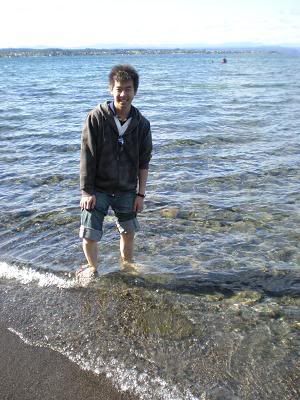 Swimming pool water isnt as clean as this.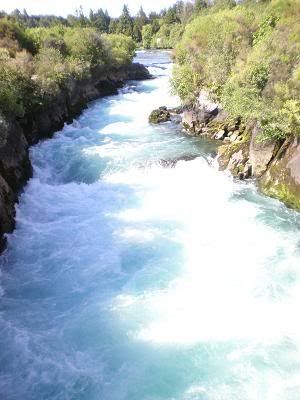 Waterfall. Perfect for white water rafting.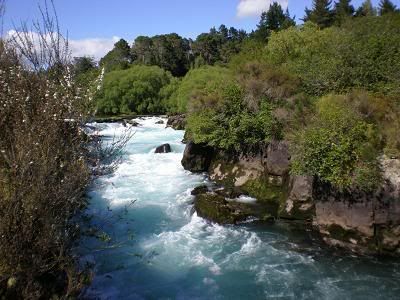 Never ending water flow.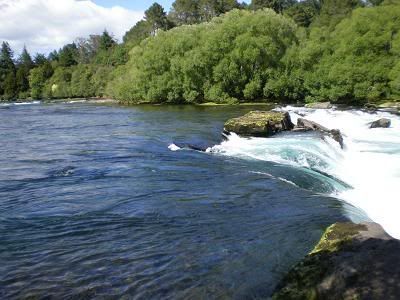 My new desktop wallpaper.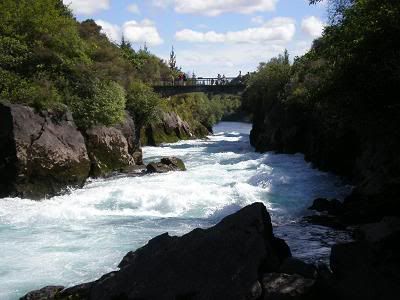 From the opposite end.

DAY 8 - Rotorua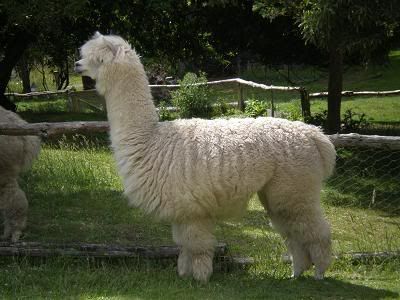 Llama?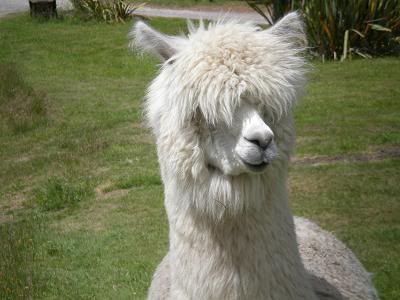 Am i handsome? furry...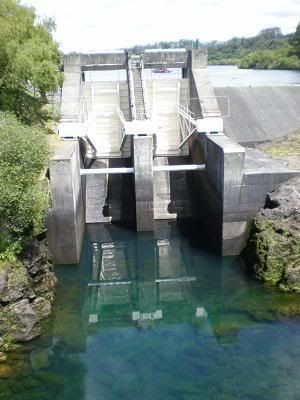 Dam.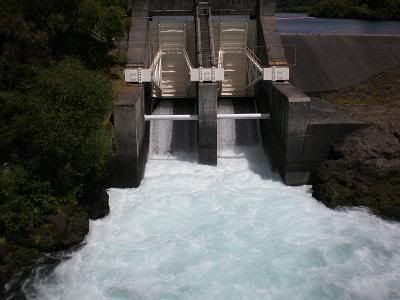 Water released at noon daily.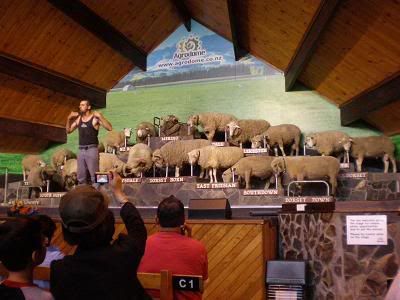 Sheep shearing show. They stink!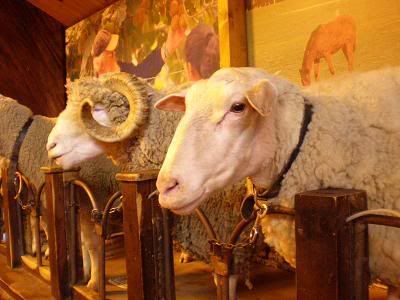 mehhhhh... mehhhhhhhh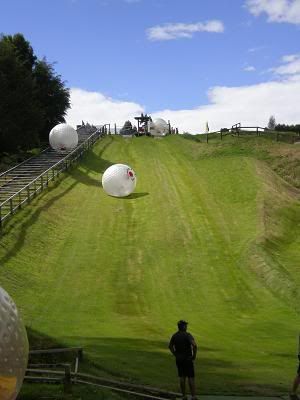 Zorb. I didnt try it cos it was dear on the wallet. But Christine did, she had fun! jealous-nya....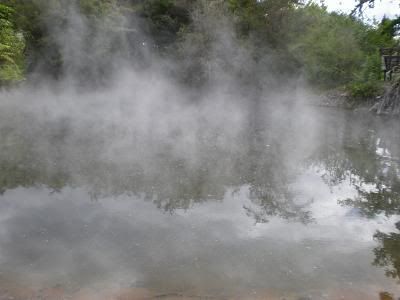 Hot spring. Very stinky because of the high sulphur content.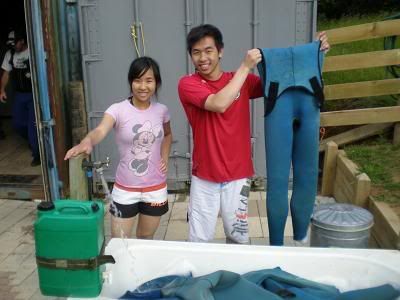 Caving at Waitomo Cave. Pictures in the cave have yet to arrive on my hands. We absailed 30m down the cave, sat on tire tubes and float down the cold pith-black stream, crawled here and there, saw glow worms (like fireflies), and rock climed back up 30m. Took about 4 hours to finish. Enjoyed it alot.

Day 9 - Auckland - biggest city in NZ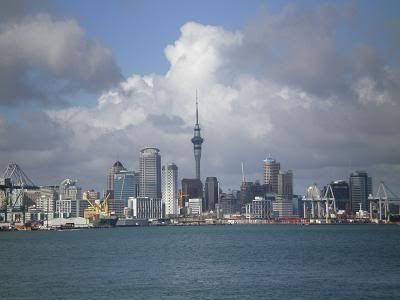 Sky tower in the background. Also the 1st country to celebrate new year, with fireworks shot out from sky tower.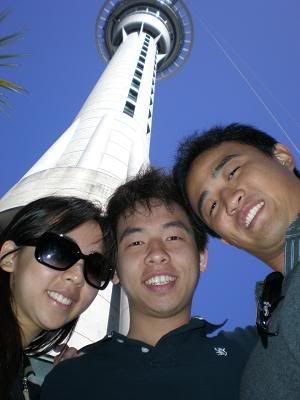 Any double chin? hahaha...

So that's about it. My 10 summer days in New Zealand from 14-24 December 2007. We really enjoyed it alot, and i highly recommend anyone who is reading this to visit NZ one day. It's a must see ok!?

The biggest drawback of our trip was that we didnt visit Milford Sound because of time constrain. It's the most beautiful and breath taking part of south island. Visiting Milford Sound is like u've completed NZ, to bad i've yet to complete NZ. But it's ok, i'm looking forward to visit NZ again one day!
Click me : Google pics of Milford Sound.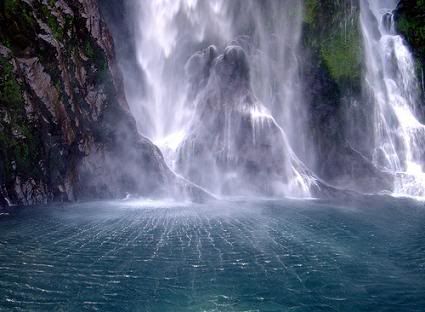 Waterfall at Milford Sound (Pic from internet)

p/s: i spend RM2500 for 10d9n backpacking, NOT INCLUDING air ticket.
I have an ex-colleague and also a friend who blog about her trip to NZ too. Do check it out at http://lilmspinky.blogspot.com In fact, if u wanna go travelling to anywhere in the world, you MUST read her blog first. She's finish 6 continents of the world, go check it out.