Little Red Book
The dark clouds and storm has passed. The rays of the sun cutting through the clouds shines on my face and regenerate life back into me. I smile with happiness and treat life like a playground again, which I somehow forgot about it half way through the struggle.

Today, on Christmas day, I got my Little Red Book. A book that needed time, effort, and sacrifice to acquire. It may just be three simple terms, but only a Red Book holder will understand the extremity or extend of these words.

This is the best Christmas gift I've ever gotten. It's priceless. As i'm typing this, the little red book is standing proud in between the keyboard and monitor. It's a happy day for me, it really is.

What is this Little Red Book that I'm talking about?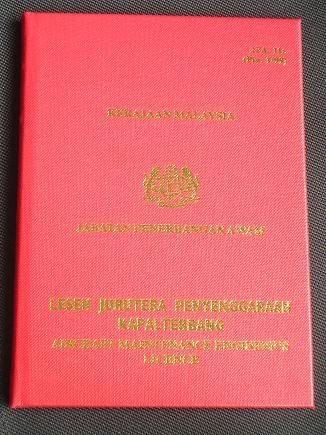 This is my License Without Type Rating (LWTR) Aircraft Maintenance Engineer's License (AMEL) from Malaysia's Department Of Civil Aviation (DCA). Or in layman's term, this is my basic license. It really is just a hard-cover book, with two pieces of clear folder in it holding a piece of folded A4 paper. Nothing to hoo-haa about, however it is hard to be the owner of one.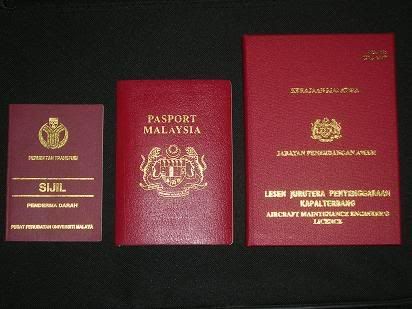 It has the same blood-red colour of a passport and a blood donation booklet, together with the golden writings on it, only being slightly bigger in size. Holding a Red Book means you are an asset to the company, also a sign of achievement and professionalism to youself.

Holding the title of Aircraft Maintenance Engineer indeed sounds glamouros to the general public. To an AME, it is about being responsible and accountable to what we do. People pay huge amount of money to fly, not because fuel price is high, but because of the people taking care of their safety, the people who take responsibility of the passengers' life. Are you reliable enough to take up this title?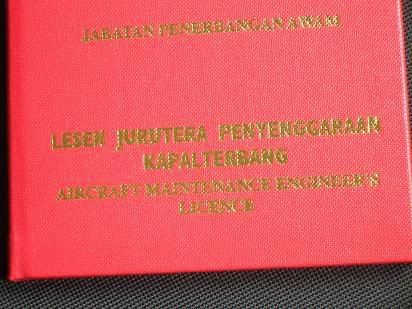 To be given a Red Book, a candidate has to go through a minimum of 3.5 years of technical training on aircraft maintenance. Then take multiple choice exam papers, essay exam papers, and an oral examination with an invigilator for every license. Currently, i'm a holder of two licenses being Airframe & Engine.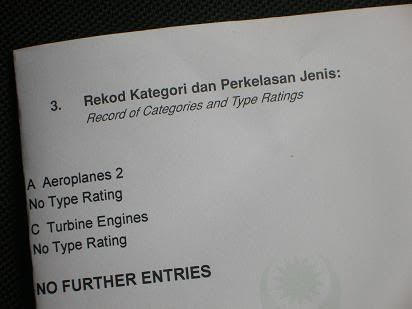 Malaysia's civil aviation industry is still small but growing. Back in the days after we had our independence, AMEs were from overseas. As time passes, the experts train locals to take up the job and they slowly left the country. Not many AMEs have born in Malaysia to date, because i'm only the 3163 rd AME since 1950s? That's 3163 engineers in 58 years, equivalent to 54 engineers per year. Minus of those who have demised, those who have retired, i guess there's only 1500 AMEs left?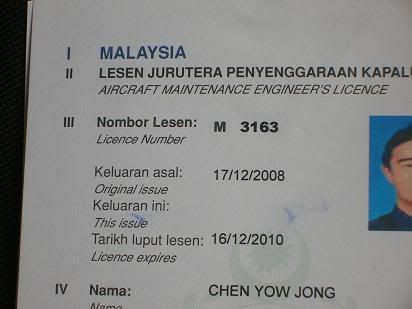 The Malaysian AME License is valid for a period of two years only. After that, the holder himself has to renew his license, having proof that within the last two years, the holder has practice his privileges for a minimum accumulated time of six months. Or else, he is not considered fit to practice his title.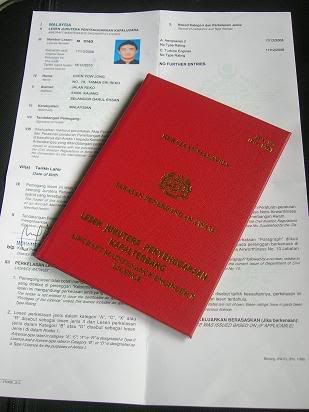 That's about it. From day one when i joined MAS as an average Joe, today at 4.5 years later I'm the holder of a Red Book. It's a sweet victory. I did it.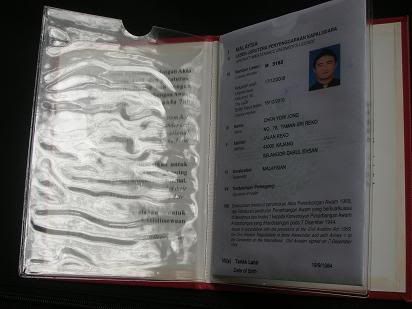 I might have given the wrong idea that I've graduated, but in fact I've not. I need approximately 4-6 months more whereby i'll specialise in my 1st aircraft, most probably being the Boeing 737-400.

To License Aircraft Maintenance Engineers (LAMEs) reading this, you might be laughing at me and recalling the times you were like me. I know the Red Book is just the starting of a new chapter and it brings alot of weight. It's a long way to go that only time and experience will tell. I hope I'll be like you one day - Highly looked upon and respected. Please guide me.
Labels: Aircrafts